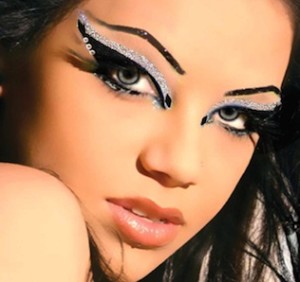 This class is for extreme application. We will explore the makeup world of runway and extreme fashion. It involved very bold make-up, the use of glitter, feather, and eyelash application. We will be replicating numerous looks as well as using your creativity to create new extreme looks. The class will help you step out of the norm and step into fantasy and fashion makeup. Kit is included but you may bring your own makeup and accessories to create your look. Models are also welcome. Max size 14. Kit Included.

Class Date & Time:

March 17th, 2014 – Monday
9:00am-4:30pm
30 min break
Runway Make-up
Kit Included

The Class will be held at 17 N. State St, Chicago, IL.